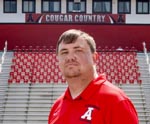 Andy Daniel
Department Head
Band Director
Subjects Taught
Symphonic Band
Concert Band
Music Theory
Guitar
Music Technology
Education
University of West Georgia, Carrollton, GA. July 2011

Masters in Media - Instructional Technology

Berry College, Mount Berry, GA. May 2003

Bachelor of Music, Music Education

Alexander High School, Douglasville, GA., 1995-1999; Board Scholar Graduate, 1999
Certifications
Google Level 1 Certified Educator, 2020
AP Music Theory Certification, 2011
Special Education Certification, 2004
Music Education Certification, 2003
Experience
Alexander High School, Douglasville, GA
Fine Arts Department Chair, August 2006-present
Band Director, August 2005-present
Community Based Instruction Teacher, August 2004-August 2005
Substitute Teacher, August 2003-August 2004
Bio
Mr. Daniel is a graduate of Alexander High School. Throughout his high school career he was a member of the Alexander Cougar Band, eventually becoming section/squad leader and band captain. In his senior year, Mr. Daniel received the Director's Awards for the band, chorus, and spring musical. After graduation he continued to be actively involved with marching band, as the Field Equipment Manager and then the Assistant Director.
After high school, Mr. Daniel began attending Berry College. While at Berry, he majored in music with a minor in education. As a student at Berry, Mr. Daniel was the Administrative Assistant for the Fine Arts Department and the director of the "Viking Sound" Berry College Pep Band. He was the recipient of the Fine Arts Chair's award and was inducted as a member of the Pi Kappa Lambda National Music Honor Society. He received his Bachelors of Music in Music Education from Berry.
After Mr. Daniel graduated from college, he was a substitute teacher at Alexander for one year. The following year, he began teaching the "Community Based Instruction" course. After one year in that position, he transferred to the music department where he is now teaching beginning/AP music theory, guitar, music technology, and is co-teaching the band classes. Mr. Daniel is also the Fine Arts Department Chair.
Mr. Daniel resides in Carrollton with his wife Rebekah and daughters Mackenzie and Rachael.
Sandra Chandler
Choral Director
Musical Director
Education
Central Michigan University – Master of Arts in Education
Shorter University- Bachelors in Music Education
Campbell High School
Experience
Alexander High School- Choral Director (2015-present)
Sweetwater Elementary – Chorus/Music Teacher (2012-2015)
Chapel Hill High School- Choral Director (1999-2012)
Also taught at Fairplay Middle School, Arlington Christian School, and North Castleberry Elementary School.
Bio
Sandra Chandler was the Choral Director and Director of Musical Productions at Chapel Hill High School from its opening in 1999 to 2012.  She has presented numerous choral concerts, musical revues and many Broadway productions.  Her students have performed at Carnegie Hall in NYC, England, Ireland, Hawaii, Disney World and Disney Land just to name a few.  Sandra was most recently at Sweetwater Elementary school where she taught chorus and general music. 
Prior to teaching at Sweetwater Elementary and Chapel Hill High School, Sandra taught at Fairplay Middle School in Douglasville, Arlington Christian School in Fairburn and North Castleberry Elementary School in Fort Worth, Texas.  She graduated from Campbell High School in Smyrna, Graduated from Shorter College in Rome Georgia with a Bachelor of Music Education, studied at the State University of West Georgia and a Master of Arts Education from Central Michigan University.
Sandra is married and has two children: Ethan is a graduate of Jacksonville State University and is married to Courtney and living in Kennesaw.  Clara is a geologist in Atlanta and is working toward a second degree. 
Joey Moran
Assistant Band Director
Stage Crew Director
Fine Arts Subjects Taught
Education
Nova Southeastern University, Fort Lauderdale, FL. July 2009
Masters of Education - Differentiation
Kennesaw State University, Kennesaw, GA. Dec 1994
Bachelor of Science, Music Education P-12, English Education 8-12
Certifications
Google Level 1 Certified Educator, 2020
Music Education Certification, 1996
English Education Certification 1994
Experience
Alexander High School, Douglasville, GA

Assistant Band Director, August 2016-present
ELA Teacher 2016-present



Chapel Hill High School, Douglasville, GA

ELA Teacher 2013-2016
Band Director 2005-2013



Douglas County High School, Douglasville, GA


South Paulding Middle School, Dallas, GA

Chorus Director 1999-2000



Randolph County High School, Wedowee, AL

Band Director 1997-1999
Head Track Coach 1998-1999
Bio
Mr. Moran is a graduate of South Cobb High School. Throughout his high school career he was a member of the Blue Eagle Band. After graduation, he was a performing member and later, instructor of the Spirit of Atlanta Drum and Bugle Corps. He joined the Alexander Cougar Band staff in the Summer of 2015 and has been thrilled to be a part of this great program.
After high school, Mr. Moran attended the University of Georgia before transferring to KSU. He pursued and achieved a Bachelor's degree in English Education and in Music Education. He pursued and achieved his Masters of Education Degree from Nova Southeastern University.
After Mr. Moran graduated from college, he was a Band Director most of his career and began teaching English only after becoming a single dad and wanting to devote more time to his kids.
He has taught Band, Chorus, Music Appreciation, Music Technology, Mythology, 10th Lit, 9th Lit, Brit Lit, and is co-teaching the Tech Crew for the Spring Musicals.
Mr. Moran resides in Winston with his wife Tina and children JJ and Lorelei.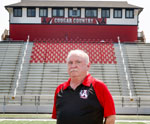 David White
Band Director
Subjects Taught
Symphonic Band
Concert Band
Education
Georgia State University, Atlanta, GA
Berry College, Mount Berry, GA. 1976
Experience
Alexander High School, Douglasville, GA
Band Director, January 1994-present
Douglas County Middle Schools, Douglasville, GA
Band Director, August 1976-January 1994
Bio
David White first joined the staff at Alexander High as Band Director in January of 1994. He previously taught in the Douglas County Middle Schools beginning in August of 1976 through January 1994. He was named as Douglas County Middle School Teacher of the Year while teaching at Chestnut Log and Chapel Hill Middle School.
Mr. White attended Berry College from 1972 - 1976. While at Berry, he performed with the Concert Band, Jazz Band, Percussion Ensemble and the Berry Singers. He received his Bachelor of Music degree in the spring of 1976. Graduate work was done at Georgia State University.
Mr. White performed professionally with the group "Murphy's Law" and has performed as a percussionist with several orchestras and bands. He has also played drums for several jazz combos and musical productions.
Mr. White is a member of NAfME, GMEA, NEA, GAE and Phi Mu Alpha.
He resides in Douglasville with his wife Laura and his two children.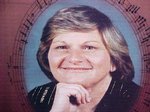 Peggy Killian
Director Emeritus
Brass Instructor
Subjects Taught
Advanced Chorus
Intermediate Chorus
Education
A. A. Brevard College
B. M. Georgia State University
M. M. Georgia State University
Post Graduate work:
Agnes Scott: AP Music theory major (add-on)
University Of West Georgia: Exceptional Children (Gifted), AP Tech and theory (add-ons)
Experience
Marist Academy: 1971 (Band Director)
Chapel Hill Middle School: 1972-1990 (Chorus, Band, General Music)
Alexander High School: 1990-2013 (Chorus, Drama, AP Music Theory, Brass Instructor, Music Appreciation, Guitar, Show Choir and Spring Musical Director
Bio
Who is "P.K."?
Obviously, many of our students have grown up with P.K.  The Performing Arts Program at AHS has flourished under her direction and inspiration.  Her various talents and unlimited creativity are only a part of the reason our students are so successful.  Her compassion and concern for each of them encourages their best efforts.

She was born in Chester, South Carolina and took piano lessons in elementary school, along with trumpet, guitar and voice during her high school years.  She attended Brevard College on a music scholarship where she received an Associate Arts Degree in music.  While attending Brevard, she played with the Asheville Symphony, received the Music Talent Award, and performed with the group "Bounty Three."  She gained valuable experience touring with "Bounty Three" and promoting their recordings in the area.
Colleges and Education
Brevard College, Associates Arts Degree in Music
Georgia State University, Bachelor of Music
Georgia State University, Masters of Music
Teaching Experience
Her first teaching job was in 1971 at Marist School, which was an all boys school at the time.  She was a female band director for an all male band.  She came to Douglas County in 1972 teaching at Chapel Hill Middle School. She left Chapel Hill in 1990 after 18 years  to become the Choral and Spring Musical Director at Alexander High School.  She stayed in this position for 15 years before retiring after the 2004-2005 school year. She now works part-time at Alexander teaching the Chorus classes. Along with teaching, Ms. Killian works with the Tri-M Music Honors Society, Spring Musical, Show Choir, and the Band.
Professional Experience and Activities
While at Chapel Hill Middle School she formed Pique & Company, a professional group of students, eighth grade through college age, that performed with various well known personalities.  They were in TV shows and commercials in the Atlanta area, as well as working and performing with Tim Conway and Don Knotts.  They also recorded a video for the MTV Basement Tapes program.
During the summers she performed at Six Flags Over Georgia in the Crystal Pistol shows both in the orchestra and cast.  She has also played in local clubs and did studio recording work with different groups.
Professional Accomplishments and Awards
Her accomplishments since coming to Alexander are numerous.  She has improved the participation in the Performing Arts by using her people skills, as well as her talents, to promote an interest in the program and the  arts.  She received a lifetime membership in the Parent Teacher Association for her outstanding contributions to education.  She won first place in the County and District Instructional Fair for new ideas and strategies in teaching.  She was Alexander's Teacher of the Year in 1994 and, according to her students, "She is our Teacher of the Year every year!" Ms. Killian was selected as Star Teacher for 2002.
She also served on the Board of FAME and lobbies for better curriculum and exposure for her students to the performing arts.
The "P.K." Philosophy
Her Philosophy springs from her belief that the arts are fundamental.  She agrees with the Greek philosopher who said, "We must educate the whole man, the creative side, as well as the intellectual side."  She feels the arts are for everyone, not just a chosen few.
This is one of the reasons she writes the Spring Musicals instead of presenting traditional shows.  Ms. Killian believes this gives more students the opportunity to be "the star," and the variety of music presented appeals to a broader audience.  It is also her intention to give students as many life experiences as possible.  This is the only chance for some of these students to perform and for others it is a training ground for things to come.  She writes much of the orchestration for the live music, as well as directing all of the dialogue and choreography, which is done after school and on weekends.